Experience luxury in heart of Gir Forest.
What's Special about Superior Rooms?
Spacious and bright Superior Rooms features a very spacious living room area highlighted by local art, The sleek lines, high ceilings and large windows all work to provide the ultimate in luxury in core of Gir Forest environment.
Superior Suites the epitome of refined elegant & romantic bedroom is tastefully furnished, a large walk-in closets, latest flat-screen HD TV, magnificent marble bathroom with shower, and a very spacious and private balcony overlooking the garden full with mango trees and chirping birds.
Note: 12-18% GST will be applicable on Net Payable Amount.
Hotel Anil Farmhouse – Gir Jungle Resort is one of the best holiday destinations in Gir National Park for a unique and offbeat experience. The resort has been awarded as Best Resort in Other city during Tourism Awards 2016 by Gujarat Tourism.
International Guest / Year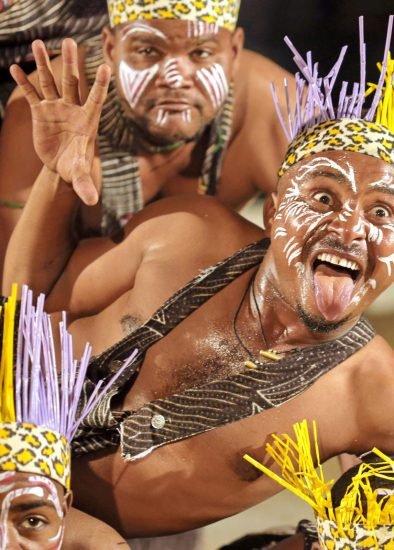 Fun with Siddis Dhamal Dance
Activities that everyone enjoys
An ideal place for the whole family to spend holidays
Let real testimonials do the speaking! Pick the best and display them in this section.
We had a very pleasant and homely stay at the property. I have been to the property around 12 times. Every time i have enhanced experience during stay. The staff and management is so courteous and humble that we can not forget. I like to mention that i have memorable experiences several times, our small wish if we say to them it gets completed. Food is Excellent. Paradise for foodie people.
Excellent place! We loved our four nights stay at this amazing property. The owner, the staff, the drivers - everyone is very helpful and hospitable. From the moment I called them to book our room, till we left the place and were dropped at the station, it was an amazing experience. The rooms are very big, spacious and clean. Food was very tasty. We felt very close to nature...You can easily enjoy a few days here just staying in the farmhouse. At the end of the trip, we didn't feel like leaving. It was a perfect trip.
The staff at Anil Farms were phenomenal. The food was consistently good. Some of the other highlights - crocodile farm at a stone's throw away, farm fresh fruits and veggies, clean rooms. It is situated at the end of a small rugged road that cuts through a small village so you'll have plenty of privacy. If you're in the Gir area and need a good place to spend your week, you're in for a good time with Anil Farmhouse
We truly loved our two nights stay at this amazing property. The owner and his team members are very nice and helpful. The rooms are very big, spacious and clean. We were given first floor river view rooms. These rooms have great view from the balcony.It seems the owner has carefully placed many simple yet effective things to keep us very close to the nature. You can easily enjoy a few days even within the place. Rooms, breakfast and food everything was just perfect. Highly recommend.
We absolutely loved our 4 night stay at Anil Farms. The rooms and washrooms are spacious, clean and recently renovated. The food was amazing, a large spread for all meals and very tasty dishes. The staff was very accommodating of all our requests, right from tea/coffee at 5 in the morning before safari. Shout to Mr Kumar and Salim who both ensured our stay was very memorable. Looking forward to going back soon.
A truly remarkable resort that delivers more than the marketing hype of so many resorts in Sasan. As an international guest, found the quality of service and food exceptional. Humble, genuine Gujarati food, superbly cooked. And very plentiful.Stayed in the family deluxe suites, which had its own garden area to sit outside. Stunning panoramic views from the upstairs suite balcony. The grounds were beautifully adorned with a host of flora, which kept you wonderfully cool and shaded. Bonus was a short walk to the river to see crocodiles and other fauna.
Created in a wonderful mango orchard, Hotel Anil Farmhouse near Sasan Gir gives a great ambiance and abundance of natural elements. Gir National park is the only anode for the Asiatic Lions in the world. While staying at Anil Farmhouse you can plan a safari through the Gir forest, provided you have a pre-booked reservation. Meeting the Sidhi community members, an African tribe settled in this region since the last 400-500 years can be an added attraction.
Glimpses of Gir - Blog Feed
Connect with our latest feeds on Gir National Park, Asiatic Lion, Gir Wildlife & Surrounding.
Bird watching & Photography Tours​
Numerous birds of Gir forest can be spotted around Anil farmhouse due to its proximity to river Hiran and plantation of various types of fruits and flowers, making Anil farms a great place for bird photography.